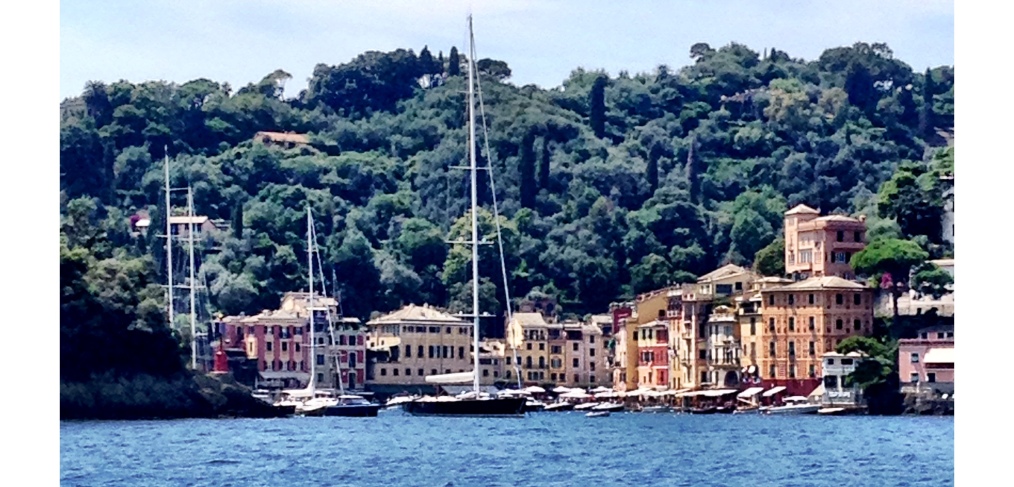 My Summer Adventures
I want to share a few adventures I had this summer while driving from Madrid, through the southern coast of France, and into the Liguria region of Italy. A beautiful trip with some of my favorite people in the world.
One of my favorite things to do when in France is to wake up very early in the morning and go to the closest marché (outside food market), here is where I will usually have my breakfast. A piece of a delicious cheese from the region and some fresh baguette from the market stands, some peaches and maybe if I really want to indulge myself a foie gras baguette with fig confiture.  What more could you ask for.  I always return to the hotel carrying the best breakfast picnic you could have. Pain au Chocolat, Gruyere cheese, baguette and fresh apple juice.  C'est magnifique!!!!
These are some of my favorite markets in France, which I again visited during my summer trip:
Marché Forville. The old timers call it "the belly of Cannes" and it is mostly in a pedestrian area. Great market to buy all you need for a picnic while driving through the French Riviera.
Loved La Maison du Magret, you have to visit and enjoy a delicious foie gras sandwich or buy some for later.
A short walking distance away don't miss an incredible cheese shop, Fromagerie Ceneri. I found an incredible selection of cheeses and even for just a visit it is an incredible store to stop by.
Marche Provencal d'Antibes, also in a pedestrian area in Antibes old town, in the afternoon it becomes a craft market. Great if you are lucky enough to rent an apartment instead of a hotel and want to cook in the evenings. You find so many new ingredients at the market, just let your imagination run and have a blast cooking all those new Provencal ingredients at your disposal
And then there is Italy, what can I say!!!  They do wonders with their seasonal ingredients. I love asking the locals for a place to stop for lunch during our travels through Italy.
Just after crossing the Italian border we stopped for lunch at the coastal town of San Remo. A must-eat in the Liguria region is Pesto sauce. The traditional dish is made with Trofie (a short, thin and twisted pasta), mixed with boiled potatoes and bay green beans. A must try! I am sharing this recipe so you can have a little bit of Liguria at home.
I have to say, though, that my favorite bite was in the town of Rapallo where we stayed for a few days. The pasta that I ordered in Ristorante Eden, was such a surprise: gamberi e zucchini pasta, my only mistake is that I ordered it to share with my brother!!! I still remember that first bite. We should have ordered it twice. I hope you try my recipe at home and enjoy it as much as I did.
But anybody traveling with kids knows that if you are in Italy and close to a pizza place there is little debate on where to have lunch. Try and argue with them, impossible!!!  So, of course, we tried a lot of pizza while traveling through Italy. We found the best one at Pizzeria La Picea, nestled along the back streets of the small coastal town of Levanto. It was recently crowned the 7th best pizza restaurant in the world for 2014. Not to be missed if you are traveling through the Cinque Terre region!
By then, the vacation was coming to an end. We drove almost straight back to San Sebastian, Spain. We made only one stop for the night in Carcassonne, France, so the kids could experience the fortified city. Make sure not to miss it if you are visiting the south of France.  It is spectacular. And by then it was the last chance my son had to eat his final Croque-Monsieur, his favorite French dish!
What a perfect way to end a vacation than two days of tapas hopping in San Sebastian. Loved every bite!  My favorite stops:  La Cuchara de San Telmo. Incredible food!! Foie gras with cane sugar and cinnamon, grilled Iberico pig's ear, duck confit ravioli with leeks and so much more. We also fell in love with Bar Zeruko, with their innovative and avant-garde offerings. And later, we ended up at La Gintoneria, where we found the best gin-tonics that I have tried in Spain. They make a big fuss while making them. Loved it!!!
So many great memories from this summer, so many great times and so many beautiful places that I have driven by in just a few weeks. Loved my summer and I hope every summer will be like that.
Great food, beautiful little towns and great people to share it with.
Well, that's it for now. Don't forget to come back every once in a while for a visit and check out the stories and recipes I will be posting on a regular basis.
Good bye for now, ME