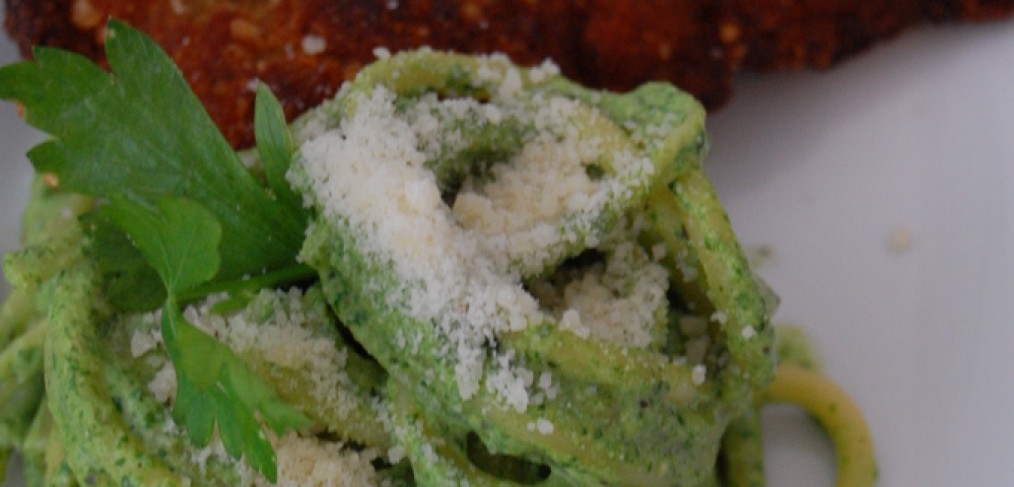 Pesto Peruvian Style
This is one of my favorite meals from when I was growing up in Peru. Now living abroad, it is something I still love to eat and look for when I go to Peruvian restaurants for lunch. Tallarines Verdes, a creamy dish made with queso fresco, spinach and basil. Delicious!!!
Hope you take the time to make it and let me know what you think.
It is so easy to prepare. From start to finish, just the time it takes for the pasta to cook. You can double the recipe and freeze it.
Enjoy!!!
400 grams fresh spinach
200 grams fresh basil
2 garlic cloves, chopped
300 grams queso fresco, cut in cubes
¾ cup evaporated milk
½ cup oil
Salt and pepper to taste
1 pound spaguetti
Start boiling enough water for the pasta. Once it starts boiling add salt and pasta. Cook until al dente, or about 8 minutes.
In another pan saute the garlic cloves for about a minute, then add the spinach and once cooked add the basil. Cook for one more minute and then transfer to a blender. Add the queso fresco and blend while adding the oil as needed. Salt and pepper to taste
Mix the pasta with the sauce and serve with some parmesan cheese sprinkled on top. Some popular side dishes for this dish are Milanesa (breaded beef cutlet) or a fried egg on top. Delicioso!!!!!